Top 10 Most Beautiful Gardens In The World
2. Gardens of Versailles, France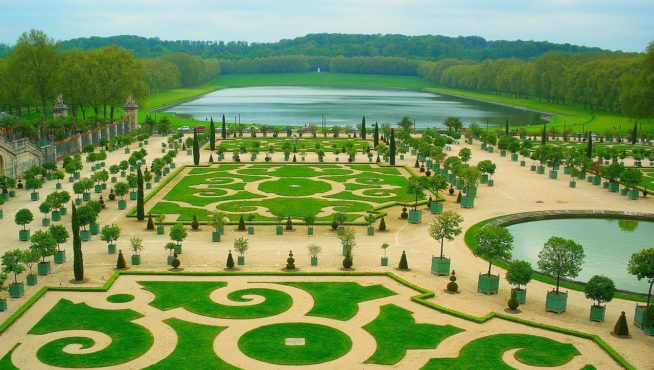 It is one of the most beautiful and largest gardens in the world. This magnificent garden across 800 hectares of land is an outstanding example of formal French garden design. The gardens of Versailles contain 300 hectares of forest, hundreds of acres of flower beds, 35 kilometers of canals, 600 fountains and 372 statues. It is also home to 200000 tress and more than 210000 flowering plants.
The gardens of Versailles were commissioned by Louis XIV in 1661 and took forty years for the completion. It has the same importance as that of the palace. UNESCO recognized the gardens of Versailles and the palace as a world heritage site in 1979.
There is a 1.5 kilometer long Grand Canal of located in the lower level of the garden. You can see many oak trees, wild cherry trees and ash trees on the bank of the canal. The boat trip in the Grand Canal bring magical view of vast gardens of Versailles.
The large Orangerie in the garden covers 7.5 acres of land. It contains thousands of trees. The main purpose of this Orangerie to protect plants in the winter season.
The fountains are another attraction at the gardens of Versailles. All main fountains in the garden feature colossal statues. Most of the statues depict mythological characters including Saturn, Cupid, Ceres, Flora and Neptune.