Top 10 Most Beautiful Gardens In The World
5. Butchart Gardens, British Columbia, Canada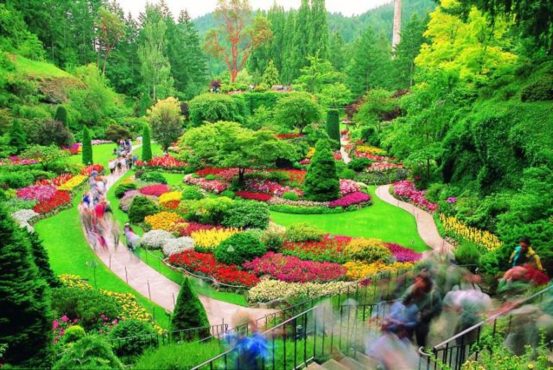 It is a world famous garden and national historic site of Canada, located in Brentwood bay of British Columbia. This garden contains theme gardens, exotic flowering plants and ponds. Butchart gardens spread across 22 hectares and home to 700 varieties of plant.
This garden was designed Robert Pim Butchart and his wife Jennie Butchart. Once the site of this beautiful garden was a quarry owned by Robert Pim Butchart. When the quarry closed in 1909 the couples decided to turn the land into a beautiful garden. They spent 12 years to designing this garden. From 1921 onward they welcome visitors to their beautiful garden.
The Butchart garden is also home to thousands of butterflies, parrots, peacocks and other birds. The star pond in the garden also protects a number of ducks. There are also musical nights, light shows and firework displays in the Butchart gardens.