Top 10 Most Beautiful Gardens In The World
9. Claude Monet's Garden, Giverny, Northern France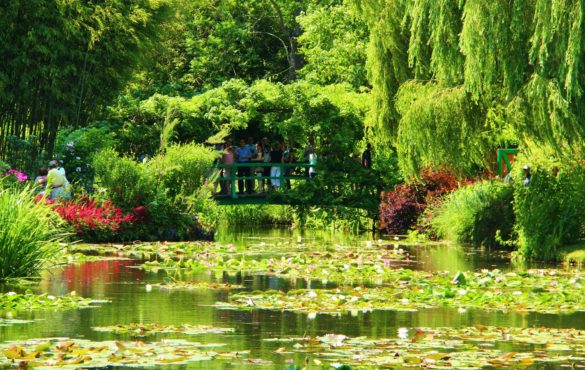 The magnificent Claude Monet's garden is located in the Giverny commune of Northern France. This garden is divided into two parts, a flower garden and a water garden. The famous French impressionist painter Claude Monet was one who design this breathtakingly beautiful garden.
Claude Monet and the family settles in Giverny in 1883. He loved the life in calm and beautiful place. As inspired by many Japanese paintings from his collection Monet decided to renovate his garden.
Claude started the designing of his new garden in 1890. With lots of hard work he diverted the river near his house into a beautiful pond garden. He also built a bridge across the bridge. The pond is also filled with water lilies.
Today you can see lots of willows on the bank of the pond. The small bridge covers with beautiful wisterias is truly a breathtaking scene. The clear water in the pond also reflects the flowers in the surroundings.
The garden in front of Monte's house is mixed with lots of flowers from different species. The climbing roses are one of the main attraction in this garden. There are also a number of fruit trees in the garden.