Top 10 Most Beautiful Gardens In The World
6. Royal Botanic Gardens, Kew, London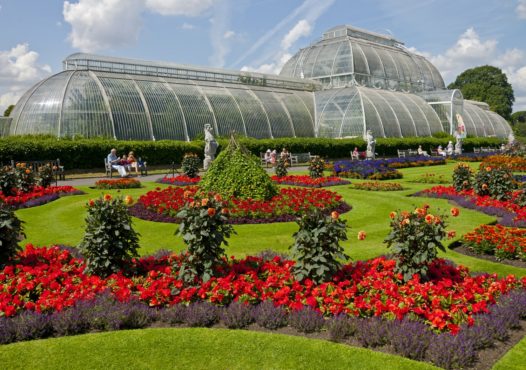 The impressive royal botanic gardens in the Kew district of London encompass 326 acres of land. You can discover more than 50000 different species of plants. This historic garden is also a world heritage site. Besides the beautiful gardens you can also explore art galleries, green houses, unique edifices and climatic zones.
It was Princess Augusta (Mother of King George III) who originally designed this garden back in 1759. The botanist Lord Bute and gardener William Aiton also joined with the princess in the work. They designed a huge beautiful garden in 3.6 hectares of land at White lodge in Richmond, London.
In 1770s the King George III decides to expand the garden designed by his mother. For this King George III appointed famous botanist Joseph Banks. He collected a huge amount of plants from all round the world and added new gardens.
In the 19th century a number of greenhouses were added in the garden. The palm house is the most attractive green house in Kew gardens. This impressive glass house is home to many tropical rainforest plants.
The Princess Wales conservatory is another important greenhouse in the Kew gardens you want to visit. This greenhouse contains 10 different climate zones controlled by computers. You can find desert plants, carnivorous plants and different types of orchids in this conservatory. There is also a 59 feet high treetop walkway that bring a beautiful view of the surrounding places.