Top 10 Least Corrupt Countries In The World 2017
1. Denmark, CPI : 92
Advertisements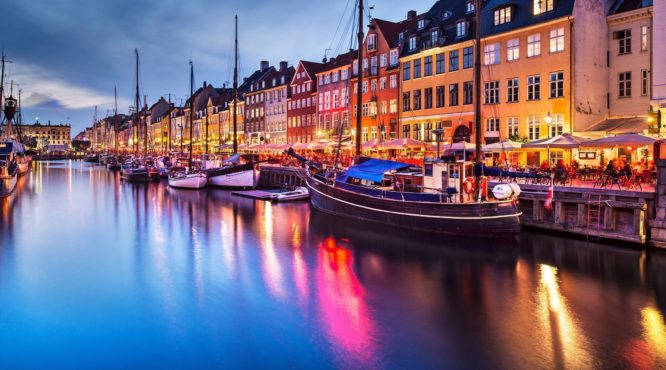 Advertisements
Denmark is the least corrupt country in the world with a CPI score of 92. The administrative corruption, business corruption and other form of corruption are very rare in Denmark. The country has a unitary parliamentary system with constitutional monarchy.
Transparent mechanism, integrity, independent judiciary, civic activism and social trust are the factors that make Denmark as the most transparent country in the world. The Danish penal code also forbids all forms of bribery in the country. In addition to lower level of corruption, Denmark also has a high standard of living, high social mobility, high literacy and equality.
Denmark, officially the Kingdom of Denmark, is a Scandinavian country in Europe. The southernmost and smallest of the Nordic countries, it is south-west of Sweden and south of Norway, and bordered to the south by Germany. The Kingdom of Denmark is the sovereign state that comprises Denmark proper and two autonomous constituent countries in the North Atlantic Ocean: the Faroe Islands and Greenland. Denmark has a total area of 42,924 square kilometres, and a population of 5.75 million. The country consists of a peninsula, Jutland, and an archipelago of 443 named islands, with the largest being Zealand and Funen. The islands are characterised by flat, arable land and sandy coasts, low elevation and a temperate climate.
The unified kingdom of Denmark emerged in the 10th century as a proficient seafaring nation in the struggle for control of the Baltic Sea. Denmark, Sweden and Norway were ruled together under the Kalmar Union, established in 1397 and ending with Swedish secession in 1523. Denmark and Norway remained under the same monarch until outside forces dissolved the union in 1814. The union with Norway made it possible for Denmark to inherit the Faroe Islands, Iceland, and Greenland. Beginning in the 17th century, there were several cessions of territory to Sweden. In the 19th century there was a surge of nationalist movements, which were defeated in the 1864 Second Schleswig War.