Top 10 Most Beautiful Canal Cities In The World
9. Cape Coral, Florida, U.S
The Cape Coral city in Florida is known for its 400 mile long waterfront. It is longer than the canal system of any other city in the world. The city has both freshwater and saltwater lakes. The long waterfront gives a unique look to the city. The 400 mile long man-made canals of Cape Coral were dug back in 1970s. The canal system also provides enough water for irrigation and protect the city from flood.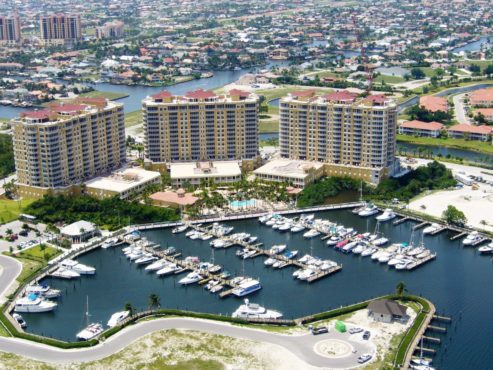 Cape Coral is a city located in Lee County, Florida, United States, on the Gulf of Mexico. Founded in 1957 and developed as a master-planned, pre-planned community, the city grew to a population of 154,305 by the year 2010. The city's population estimate was 165,831 for 2013 and 181,211 for 2015. With an area of 120 square miles (310 km2), Cape Coral is the largest city between Tampa and Miami.
It is a principal city in the Cape Coral – Fort Myers, Florida Metropolitan Statistical Area. The population estimate for the statistical area was 679,513 for 2014. The city is known as a «Waterfront Wonderland», with over 400 mi (640 km) of navigable waterways, Cape Coral has more miles of canals than any other city in the world.
According to the United States Census Bureau, the city has a total area of 120 square miles (310.8 km2), of which 110.09 square miles (285.1 km2) is land and 9.91 square miles (25.7 km2) (9%) is water. Cape Coral is a large peninsula and is bordered in the south and east by the Caloosahatchee River and in the west by Matlacha Pass. The city of Fort Myers lies across the Caloosahatchee River to the east, and Matlacha and Pine Island lie across Matlacha Pass to the west. Matlacha Pass is home to Matlacha Pass National Wildlife Refuge and the state's Matlacha Pass Aquatic Preserve.