Top 10 Most Beautiful Canal Cities In The World
8. Bangkok, Thailand
The canal system has been an integral part of Bangkok city since the 18th century. The first waterways of the city were dug to protect its borders. Throughout the 19th century the canal system in Bangkok got expanded rapidly for irrigation and transportation.
Advertisements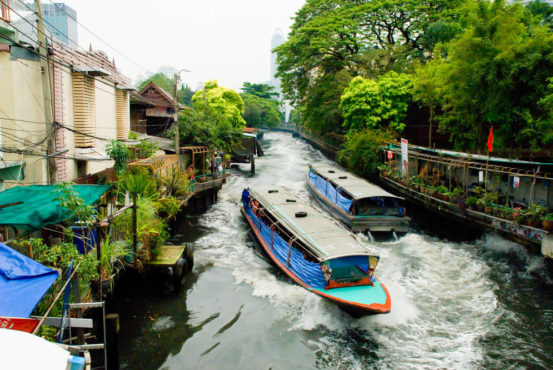 Advertisements
Today, many of those canals were drained. Still the canal system plays an important role in the transportation of the country.
The canal system in Bangkok is generally called as Klongs. The 18 km long Khlong Saen Saeb is the main remaining canal in the Bangkok city. It run across east to the western part of the city. The boat ride in Khlong Saen Saeb is the best way for sightseeing. It connects you to important historical places and shopping centers.
The floating markets are another important part of Bangkok waterways. A large number of colorful merchant boats selling the local items down the canals truly create an enjoyable experience. Damnoen Saduak, Amphawa, Taling Chan, Khlong Lat Mayom, Bang Nam Pheung are the main five floating markets in Bangkok city.