Top 10 Greenest Cities Around The World
1. Copenhagen, Denmark
Advertisements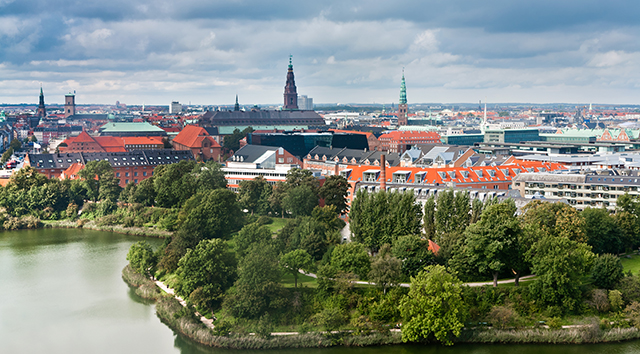 Advertisements
With miles of cycling routes the Danish capital Copenhagen is one of the best bike-friendly cities in the world. This city has a population of 569557. The 50 percentage of inhabitants choose bicycles over the cars. It is the common mode of transportation in Copenhagen. As a result of Danes love for cycling the city has very low level of carbon dioxide emission.
There are more than 100 bike hiring centers across Copenhagen. The city also offers free bike-share scheme. The cycling or walking is the best way to explore this beautiful city. There are also environmental-friendly electric powered and solar-powered boat services in Copenhagen. The city is attempting to become a carbon-neutral country by 2025.
The Danes are also known for recycling and composting. It reduces energy consumption and pollution. Copenhagen also focused on increasing the number of offshore wind turbines. It is to cut down the usage of oil and gas.
The Danes also believed that the energy efficient buildings are must for developing a complete environmental-friendly city. Because buildings causes the energy loss in the form of heating and lighting. So the Danes promotes the installation of the more enhanced heating system, windows, solar panel and insulation in the buildings.
Copenhagen also aims to build more biogas plants in upcoming years. The introduction of more renewable energy plants will help the city to stay away from the usage of fossil fuels. Unsurprisingly the visitors can also find a number of green hotels in Copenhagen. More than 71 percentage of hotel rooms across the city are certified as eco-friendly.